June 5th
Wheeler Summer families
We want to thank everyone for their kind words, support, and understanding this spring – appreciated more than you know!
We have received some disappointing news this week. On Monday night, we received the Massachusetts Board of Health information and have taken a couple of days to review and better understand some of the content.  It is with the utmost disappointment for all our families, our summer staff, and most importantly our campers, that we now have to communicate that we are not able to operate this summer.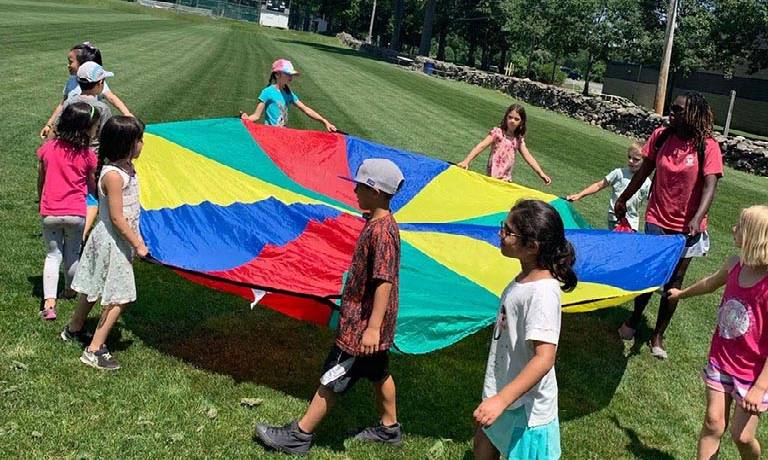 The biggest issue we are faced with is that Massachusetts will allow camps to operate in Phase II, with Massachusetts campers and staff residents only. As you can imagine, this doesn't work for the Wheeler Summer Camp community. We have been working with the Seekonk Board of Health for the last couple of days, who have been very supportive and understanding of our extreme disappointment and concern. They have communicated the issue with the State Representative. Unfortunately, it doesn't sound like the state is going to change this requirement in Phase II or in a time frame that is supportive for us to properly prepare for an opening of camp. In addition, the current language in the information doesn't give us enough specifics to develop a plan to open Phase III. 
Our number one goal is to serve our camp community with safe and high-quality programming each summer. We have been working hard in preparation all spring and during that time, we have been trying to keep everyone informed and up-to-date with our plans and actions as it relates to operating a safe and fun environment for our campers. We know that many of our families rely on programs like ours to serve as childcare during the summer months. In addition, our biggest hope was to provide the opportunity for our campers to interact and socialize as they need it more than ever this summer!
We are truly sorry that we all find ourselves in the situation in June. We feel your frustration and disappointment. This decision doesn't make any sense for the local communities that we serve. 
We will start processing refunds for everyone and we hope to see everyone next summer! Should you be interested, please take a look at our virtual programs that we will share out next week. 
Please stay healthy and take care,
Wheeler Summer Team